Cost engineering academy
Knowledge and experience are at the centre of what we do as cost engineers. At Cost Engineering we are very much aware of this. The Cost Engineering Academy is therefore focused on sharing the knowledge that we have acquired over the years.
Individual attention
In the thirty years that we have been active in the field of cost engineering, we have learned that cost engineering is a very diverse art. But like painting, regardless of whether your style is realism or abstract, the basic techniques are always the same. Cost Engineering has adapted the same approach to the Cost Engineering Academy. By keeping the groups small, it is possible to give individual attention to ensure that participants of the Cost Engineering Academy are sure to gain knowledge that adds value to their everyday projects.

Cost engineering courses
The core of the Cost Engineering Academy consists of courses on cost estimating, cost control, cost management and other cost engineering subjects. Whether you are a beginner or have been working in the field for years, the courses of the Cost Engineering Academy can always add depth to your knowledge. Whether you are looking for more basic knowledge or becoming a certified cost engineering, the Cost Engineering Academy can help you achieve it.
Software training
One of the most valuable tools of the cost engineering trade is the software you use. This is the reason why Cost Engineering has always been involved in the development of cost engineering software. The Cost Engineering Academy offers a number of courses to make sure that you make the most of the tools you have available. These courses have been divided up to suit all types of users and by keeping the groups small, individual attention will be given to your situation.

In-house
The Cost Engineering Academy offers its courses both as public courses as well as in-house courses. Public courses allow you to learn from people from other organizations and fields, but we acknowledge that sometimes it is better to challenge a group of people within an organization. Through careful assessment by one of our consultants, the Cost Engineering Academy determines the exact needs for your organization. And by using cases based on your own projects, there is no gap between practice and the day to day reality of your organization.
Added value
The Cost Engineering Academy is not just about courses. We are not even just about sharing knowledge. The Cost Engineering Academy is about building your knowledge and abilities so that you can add even more value to your organization. By being a great cost engineer.
Academy Intensive Course
September 21 - 24, 2015

Introduction to Cost Engineering
Estimating
Factor Estimating
Estimating of Engineering
AEP certification
Cost Engineering Consultancy is certified by the AACE as an Approved Education Provider (AEP) This guarantees:
High quality courses
Certified teachers
0.1 CEU per contact hour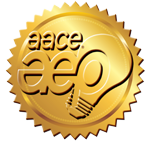 Academy Brochure
Click here to download the brochure

Academy Quick Reference
Click here to download the Academy quick reference card