Cost Engineering Event
Cost Engineering Event 2015
"Cost Estimating and Project Controls:
Closing the Loop"

Keynote Speaker
Alexia Nalewaik -
Chair ICEC
Cleopatra Enterprise
Cost Estimating Software - Cleopatra Enterprise
Learn more about Cleopatra
AEP Certified
Cost Engineering Consultancy is certified by the AACE as an Approved Education Provider (AEP) This guarantees:
High quality courses
Certified teachers
0.1 CEU per contact hour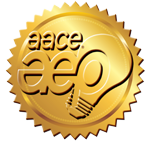 Cost Estimating Software
Cost Engineering can provide your company with a total cost management solution. This starts with the right cost estimating software "developed by and for cost engineers" Cleopatra Enterprise. Using Cleopatra Enterprise, our clients have become more competitive by boosting productivity and making better project execution decisions.
Estimate, request bids, analyze and keep track of costs and resources

Real time detail estimating of MTOs derived from engineering systems

Create conceptual estimates based on historical data and industry sources

Developed based on recommended practices from organizations like the AACE

Capture cost estimate relationship in advanced cost models

As easy as Excel
Furthermore, our certified cost engineers can support you in creating or validating estimates for projects, turnarounds and maintenance. Whether it is high-level conceptual estimates or detail estimates, we know how to do the job. More than 15 years of experience enable us to provide you with a total package of cost management services:
| | | |
| --- | --- | --- |
| Cost Engineering provides solutions for a wide range of industries, like Oil & Gas, Power, Chemical, Offshore, etc. Our certified cost engineers can prepare and validate cost estimates for different phases in your project, from feasibility to construction. Also cost management, planning, value engineering, contracting and risk analysis are part of their toolbox. | | Cost Engineering established an Academy program focused on sharing the knowledge that we have acquired over the years. As an Approved Education Provider (AEP) by the AACE, the Cost Engineering Academy stands for high quality training courses. It is even possible to get officially qualified as a Certified Cost Technician (CCT). |
| For a project to be successful, the full scope has to be finished in time and within budget. Our cost estimating software Cleopatra Enterprise can be your key to a successful project. Cleopatra Enterprise provides you with the cost engineering tools needed for the full project life cycle. From identification to abandonment, you can have a firm grip on the situation. By analyzing your projects you can quickly extract valuable information from your estimates. | | Your cost data needs to be trustworthy and up to date at all times. For this reason Cost Engineering cooperates with reputable organizations to develop standard cost knowledgebases for different industries and disciplines. That way you can benefit from a wealth of experience that has been gained by executing all kinds of projects, all over the world. 3rd party cost data resources like Richardson are available as well. |
Academy Intensive Course
September 21 - 24, 2015

Introduction to Cost Engineering
Estimating
Factor Estimating
Estimating of Engineering