As a part of the "Project System Implementation Plan", Uhde India Limited has deployed the application Cleopatra to create accurate and detailed sales estimates. 
The initial implementation was a success and in order to use the software to its fullest potential, we've traveled to Uhde at Mumbai, India from 16th to 19th August 2006 to train the Uhde engineers.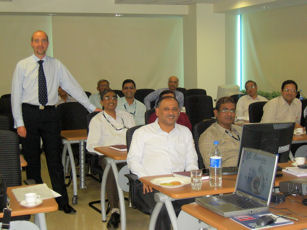 Uhde India Limited, a subsidiary of Uhde GmbH, Dortmund, Germany, are one of the leading engineering and construction companies in the field of chemicals, petrochemicals, fertilizers, pharmaceuticals, etc., and are involved in executing projects in India and abroad.