On February 11th  2005, Cost Engineering Software released  Cleopatra 4.1. In this service release Cost Engineering Software improved some items in the Cleopatra 4.0 version.
The users with a service contract did already receive an e-mail with the instructions to download and install this service release.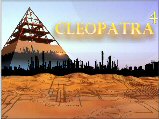 For an overview of the improvements of the Cleopatra 4.1 service release click here.