Academy in Kazakhstan
From the 25th-28th of April 2011, Cost Engineering went to Kazakhstan to train the people from Agip-KCO in the profession of Cost Engineering.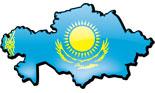 In these four days, a group of nine students followed the courses "Introduction to cost engineering", "Estimating", "Factor Estimating" and "Cost Control". Beside cost engineers, also quantity surveyors and cost controllers participated in the courses. Because of the interactive setting and the individual attention, students were able to immediately put the newly acquired knowledge to practice.
Responses of the students were very positive, especially complimenting the newly gained insights that can be used in their everyday work practices.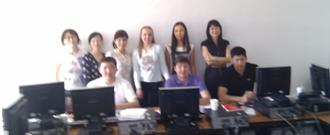 The students participating in the cost engineering course
"I would like to thank you for the excellent course you have provided us. I really enjoyed attending and listening to your cost engineering course. I definitely hope that in the future we can have more
courses here in Kazakhstan!" - Lazzat Bimaganbetova; Agip KCO
Do you want to participate in our Cost Engineering Academy as well?
Register here.


Students working on an interactive exercise