Efficient and accurate Capex and Opex estimates
In recent years, the marine industry has seen a significant decrease of profit margins and number of orders due to worldwide challenging economic circumstances. This development (further) enhances the need for efficient and accurate Capex and Opex estimates to ensure future profitability and reduction of risks. Cost Engineering can help you decide between executing projects or abandoning them with use of our extensive cost estimating and cost management knowledge and expertise.

High quality standards
For managerial decision making, you should be able to rely on your cost estimates. If a cost estimate does not represent the highest quality standards, there is a high risk of cancelling profitable projects or incurring cost overruns.

Cost Engineering makes sure your estimates provide a solid basis for decision making by following internationally acknowledged recommended practices and a structured estimating plan. For new cost estimates or validations of existing estimates (e.g. provided by your contractor) Cost Engineering can assist you during the full life cycle of your project, ranging from conceptual estimates with an accuracy of 50-40% up to detail estimates with an accuracy level of 1-5%.

Realistic planning for your projects
Planning is vital for the success of your projects. Each day a project gets behind schedule results in lost revenues. A good planner keeps an eye on progress, scope changes, as well as all outside factors which could influence the planning.

Cost Engineering understands the importance of these influences and can assist you in developing a realistic planning for your projects. This ensures a tight integration between time, resources, and costs.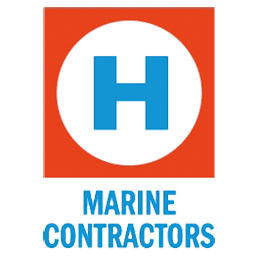 Heerema Group
Heerema Group, a multinational company that transports, installs and removes all types of offshore facilities, makes use of the software and services of Cost Engineering to be able to estimate the cost involved in their projects more efficient and accurate.

Not only do they use our software and services for tendering projects, which are as diverse as constructing a production platform to laying pipes on the seabed, the software also gives Heerema the ability to run scenarios. These scenarios enable them to more accurately assess the most cost effective way to execute projects, as well as assessing the risk involved in the choices that are to be made. Furthermore, we constructed a specific knowledgebase with estimating data for Heerema, performed by Cost Engineering's certified cost engineers, who did an extensive analysis of internal and external data and combined this into a tailor made knowledgebase to be used by Heerema Group for their projects.